The territory
Gairo Taquisara is the typical Sardinian mountain village, a place immune to the rhythms of modern life where time slows down and breathing becomes lighter. Hurry is not at home here. The center is made up of a few houses which, joined together, create common courtyards where children can play peacefully. The bar, the only one in the village, is modest and welcoming, the ideal place to have a quick breakfast and get some advice before starting the Il Sentiero delle Aquile (Path of the Eagles).

Technical data
Route length: 12.5 km
Type of route: E (Hiking)
Difference in altitude: 280 meters (q.min.780 m.slm q.max 1056 m.slm)
Approximate time: 8/9 hours
How to get to Gairo Taquisara and the path.
After passing Cardedu, continue on the old SS 125 towards Cagliari until you reach the Palau bridge. A few meters before the bridge there is a detour to the right for Gairo. The road is smooth and lively and the view is enchanting. Along the road that climbs the hill it is possible to see the ghost village of Osini Vecchio, behind him rise the Tacchi d'Ogliastra (top rocky mountains). Continuing on, you reach Gairo, keep going beyond Gairo Vecchio, a completely uninhabited town that has given birth to several villages in the area. After the latter, follow the signs for Gairo Taquisara, in a few minutes you will arrive at your destination. To reach the path you need to cross the rail crossing and reach the picnic area where you can park your car. On the opposite side there is a small asphalt uphill, at the end of which the path begins.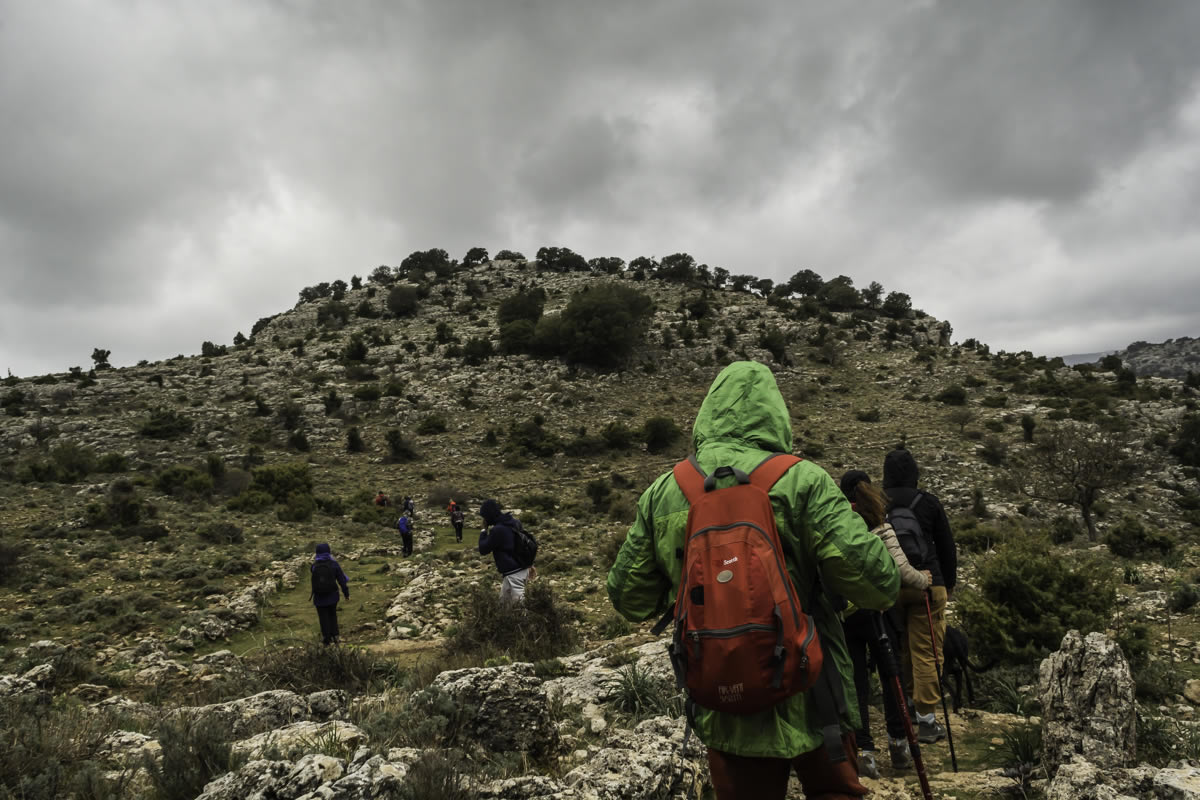 What to visit in Gairo Taquisara
In addition to route 102 Gairo Taquisara it is possible to visit the Nuragic Village of Perdu Isu and the sacred well. From this panoramic place, located on an overhanging rock, you can admire the schistose valley of Riu Pardu.
Few hundred meters above the village of Gairo Taquisara, there is a beautiful limestone cave deep 700 meters. To get there it is quite simple, just follow the natural path outside the village and in less than 20 minutes you will be in front of its entrance. The cave is still active today and it reveals to its visitors its monumental creations, stalactites and stalagmites that recall various forms. For the visit it is good to call the cooperative Grotta Taquisara in charge of the management.